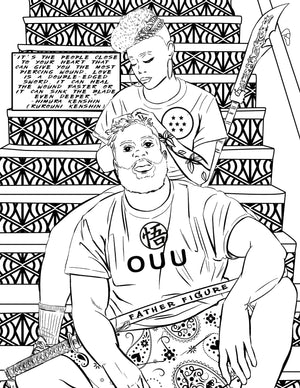 We Saiyan, We Super!
"We Saiyan, We Super" is the perfect Canvas to elevate your hip-hop artistry by being true to your faith and always having a message. This canvas is perfect for any rap enthusiast or aspiring artist looking to have powerful and timeless artwork that will add a touch of sophistication to their living room. The art for the true fan. The one who has been there through all the highs and lows. You're the one who makes this fandom what it is. And this piece is for you. Inspired by Tobe Ngigwe and Fat. Plus, it represents Dragon Ball Z, representing that you should always keep up the positive faith.
 We Saiyan, We Super! is more than just a canvas. It's an inspiration.
 Key Highlights
Beautiful piece of artwork that can be hung in your home or office.
It is a great conversation starter and will get people talking about your favorite anime.
It is a unique gift for any Dragon Ball Z fan.
24x36 in or 16x20 stretched canvas.