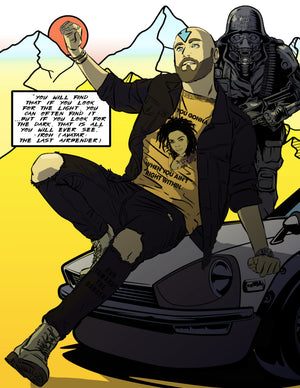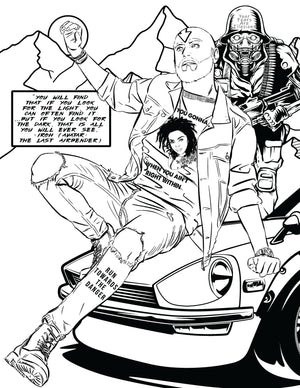 Avatar in Leather
Get transported to a fantastical world with this astonishing masterpiece. If you love Avatar: The Last Airbender, then you'll love this reimagined Avatar Ang in a leather canvas! This piece is truly a work of art, and it's perfect for any fan of the show. This reimagined version of the popular character features a sleek leather look that is sure to turn heads. Bold and powerful, this Avatar Ang in a modern updated setting will make you never want to leave home. The detail and craftsmanship are amazing, and it's sure to be a conversation starter in any room.
Key Highlights
It's a stylish and modern take on a classic character
The leather canvas is high-quality and durable
It's a unique and eye-catching piece that is sure to impress
24x36 in or 16x20 stretched canvas.