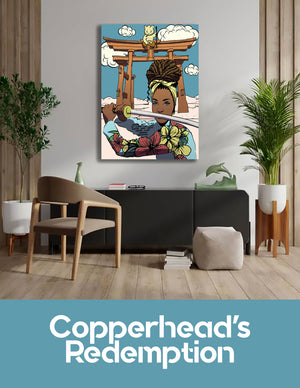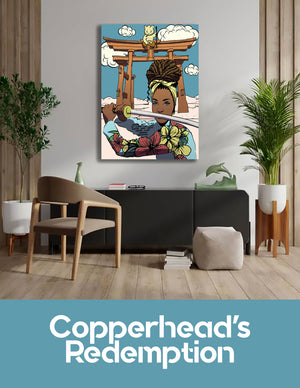 Copperhead's Redemption
"I am the one that killed Bill. I am the one that killed The Bride. And I am the one that will take your life too."- Copperhead. She's got a sword, and she's not afraid to use it. That's what you can expect from Copperhead's Redemption canvas. This painting is the perfect addition to any room that needs a little edge. A piece of art that captures the essence of the character and is sure to be a conversation starter in any room.
Key Highlights
Perfect for any room in your home or office
Makes a great conversation starter
High-quality print that will last for years to come
24x36 in or 16x20 stretched canvas.