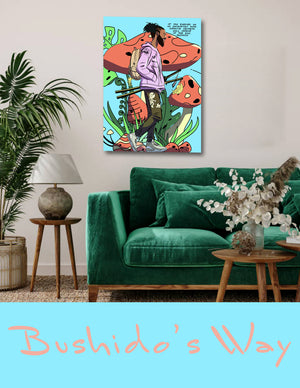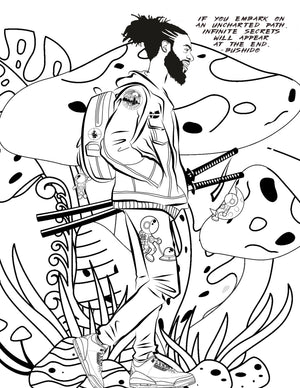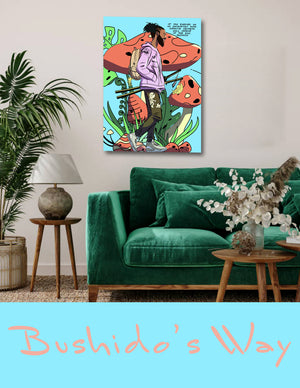 Bushido's Way
This vibrant and trippy artwork is the perfect addition to any hip-hop enthusiast's collection, and it makes for an excellent conversation piece. Bushido's Way is more than just a canvas. It's a symbol of hope for all those who are lost and a reminder that there is always a way to find your path in life.
The intricate design and hip-hop flavor of the canvas will help to motivate and inspire you to stay positive and keep pushing forward, even when things get tough. Whether you're a hip-hop fan or a samurai enthusiast, Bushido's Way will bring a hip-hop feel to your wall or any other place you hang it.
Key Highlights
 High Quality And Scratch Resistant
Comes ready to hang on your wall.
Our prints are made to last, so you can enjoy them for years to come.
24x36 in or 16x20 stretched canvas.