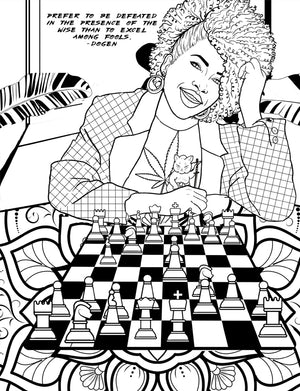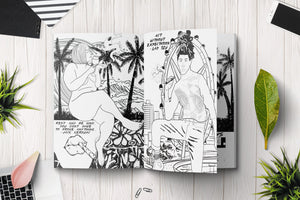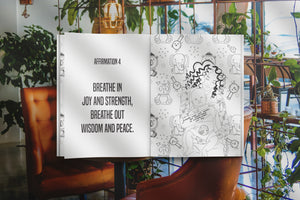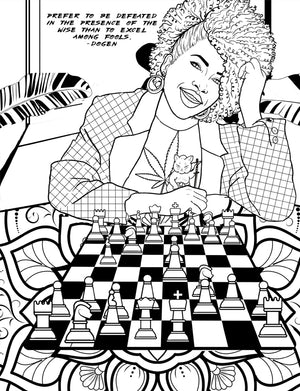 Weed and Zen Vol. 1: An Adult Coloring Book
★ Turn Your Stress Into Success! ★
Motivational adult coloring book to help you find your ZEN!
This adult coloring book combines motivational Zen philosophy, positive affirmations, and marijuana to help you relax, relieve your stress, and get to your better self.! Designs are completely unique and hand-drawn for this book and the drawings are combined with various puzzles to stimulate your mental while relaxing with a joint.
★ 35 Coloring pages and Puzzles designed to help you relieve stress and promote relaxation
★ Zen Quotes from philosophers such as Confucius and positive affirmations to read daily.
★ Printed single-sided so your colors don't bleed through and ruin designs on the back of the page
★ Unique Designs that are fun, edgy, diverse, life and body-affirming.
★ Makes a perfect gift for all occasions - think Mother's Day and White Elephant gift exchanges!
Adult coloring book fun!
Life is not an easy thing and it gets difficult trying to understand what steps to take next. With such a constant pressure to fit into this crazy culture, it can be difficult to find your bliss. This coloring book is to help you find your bliss.

You have one life to live and you might as well light one up, color, and smile as much as possible.
Looking for a unique way to relax, heal, and learn about Zen philosophies? Look no further than "Weed and Zen Vol. 1." This coloring book is more than just a tool for relaxation - it's a comprehensive guide to overcoming traumatic experiences and improving mental health.
With 167 pages and 23 unique illustrations, this book offers a variety of activities, short stories, fun facts, and positive affirmations to help you on your healing journey. The book includes games, crossword puzzles, fallen word puzzles, a weed consumption log, and more. Plus, there are weed fun facts to keep you entertained.
But that's not all - "Weed and Zen Vol. 1" also includes a workbook on overcoming trauma, as well as information on the history and usage of Buddhism. You'll learn mantras, mudras, and the various slang terms for marijuana, making this book both engaging and educational.
At 8.5 x 11 inches, this coloring book is the perfect size to take with you wherever you go. And with a dope playlist of positive music that ranges from reggae to hip hop, you can relax and unwind while enjoying some great tunes.
If you're looking for a coloring book that is more than just a fun activity, "Weed and Zen Vol. 1" is the perfect choice. With its focus on mental health and healing, it is a tool that can help you learn to forgive yourself and others. Order now and start your journey towards a healthier, more positive mindset.


ENJOY.

-Jide Fresh