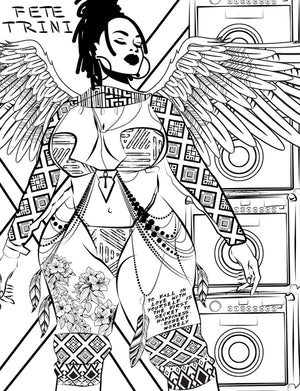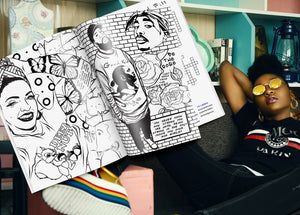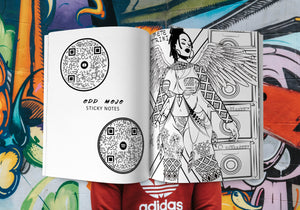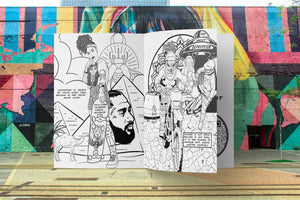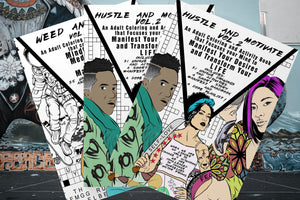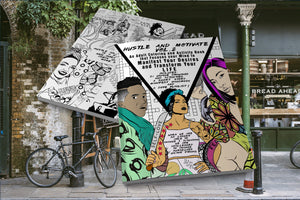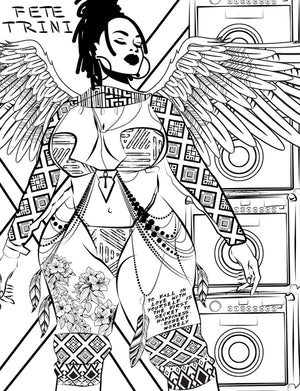 Hustle and Motivate Adult Coloring Book Vol. 2
THIS IS A COLORING BOOK THAT IS FULL OF SUBSTANCE AND DIRECTION, NOT MINDLESS PATTERNS WITH RANDOM QUOTES OR AFFIRMATIONS.


★Hustle and Motivate was made to get you to your next level and to Manifest Your Vision!★

This adult coloring book combines positive affirmations, motivational quotes, an "Overcomers Crossword Puzzle, and a Manifestation Guidebook.  This coloring book will help you focus your intention so that you can get to the next level.

★ 31 Coloring pages and Puzzles designed to help you relieve stress, promote relaxation, and GET YOUR MIND RIGHT!
★ Quotes from inspirational people from around the planet and positive affirmations to read daily.
★ No Color Bleed -colors don't bleed through and ruin designs on the back of the page
★ Unique Designs that are fun, edgy, diverse,  life and body-affirming.
★ Makes a perfect gift for all occasions - think Mother's Day and White Elephant gift exchanges!
LOVED BY CUSTOMERS
Adult coloring book fun!
Life is not an easy thing and it gets difficult trying to understand what steps to take next.  With such constant pressure to fit into this crazy culture, it can be difficult to find your bliss.  This coloring book is to help you find your bliss.  

ENJOY.

-Jide Fresh